In Memory
Robert Remington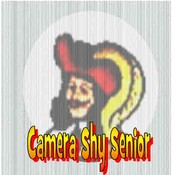 Name And Class Year Of Deceased Robert Remington, c/o 1966
Record Was Provided By David Bagley, c/o 1980
The following article was obtained via the following website: http://www.mcjackie.com/remington.html
Metropolitan Police Department

OFFICER ROBERT REMINGTON was shot to death while responding to a burglar alarm in Georgetown early on the morning of Saturday, May 19, 1987. Remington, 39, was assigned to the 2nd District and was an 18-year veteran of the D.C. police department. He had worked the night shift and was about to go off duty when, about 5:45 a.m., a burglar alarm sounded at Hugo Boss, a men's clothing store on Wisconsin Avenue in Northwest D.C. in the heart of the Georgetown shopping district.

When the alarm company notified communications of the active burglar alarm, two Second District units were dispatched — Remington in Scout Car 73 and a K-9 unit. The K-9 unit broke down, and the K-9 officer radioed Remington about the delay. Remington replied that he would go on to the store and radio for help if he needed it. Once on scene, he called for backup but went inside the store before the K-9 officer arrived about three minutes later.

Remington surprised the burglar, struggled with him, and shot him in the hand. The burglar then overpowered Remington, took his revolver, and fired five shots. Officer Remington was wearing a bulletproof vest, but one of at least three bullets that struck him entered his body under the arm and struck his heart. Another bullet sheared through his police badge, No. 2780.

Inside the store, police later found two bags stuffed with sweatshirts with the word BOSS emblazoned on the front. The shirts had been the target of a rash of recent burglaries at the Hugo Boss store after becoming popular for their macho image after actor Sylvester Stallone wore one in the 1985 film Rocky IV.

Minutes after the shooting, two uniformed Secret Service officers, who were monitoring D.C. police radio transmissions and had come to the area to give assistance, saw a man running, blood dripping from his hand. They arrested him in the 3000 block of Q Street NW.

The shooting touched off a massive manhunt in Georgetown, where members of the Emergency Response Team (ERT) went door-to-door along the exclusive residential streets all morning looking for the two suspects who had escaped. Heavily armed ERT officers and K-9 officers with their dogs searched rows of shops on Wisconsin Avenue before most merchants opened for business, closing a block of the busy street to traffic.

Two others would eventually be arrested as accomplices to the burglary of the boutique and the slaying of Officer Remington.

Remington was pronounced dead at Georgetown University Hospital at 6:35 a.m., the 99th D.C. police officer killed in the line of duty since the department was formed in 1861. Remington lived in Gaithersburg, Maryland, and was the father of two sons, ages 10 and 14. He was less than two years away from retirement.