About Our Class
Crossland's First Grads Charge into Final Year
We were the "Cavaliers". Enjoying our last year at Crossland, the Seniors of '66 prepared to challenge the world of business and education. The entire year was filled with Senior activities. Projects such as a car wash and the sale of nightshirts, as well as numerous dances, augmented the class treasury. Much of the money was devoted to the success of the Senior Prom held in June. We also made two donations to area charities at Christmastime. A June fourteenth graduation ended the high school career of Crossland's first Senior class.
The Class of '66 left behind many momentos of itself, including a gift, valuable leadership examples, and established precedents for succeeding Cavaliers.
Our Class Officers were:
Art Wimer - President

Helen Masin - Vice President

Vickie Sollien - Secretary

Dan Sheehy - Treasurer
---
Our Alma Mater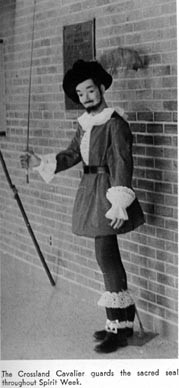 Crossland sons and daughters,
Children of the free.
Proudly face the challenge,
Of our destiny.
Join we now our hearts and hands
We are Cavaliers.
Enterprise and honor,
Ever through the years.
Face the future boldly,
Leaders of our land.
Raise the Crossland anthem,
Proudly take our stand.
We shall meet adversity,
Free of doubt and fear.
Rally to her banner,
Every Cavalier.
---
Our Class Newspaper "The Cavalcade"
Those class members who were a part of The Cavalcade staff...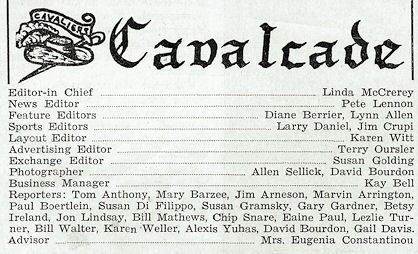 ---
Our Gift to the School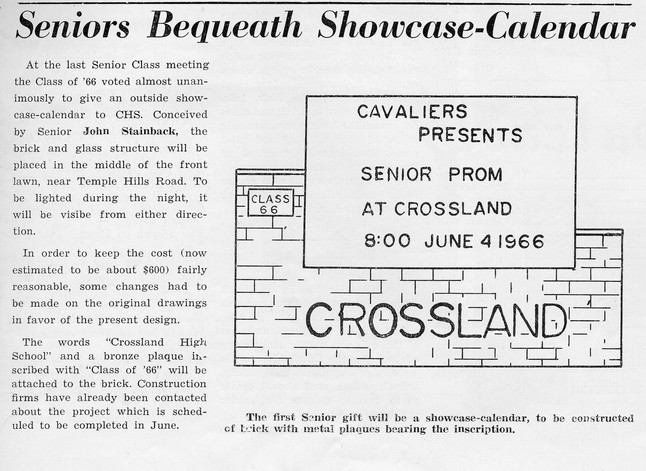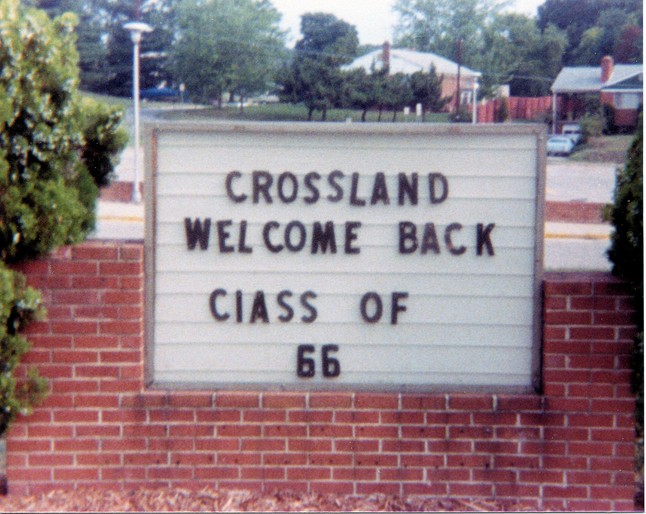 ---
Click here for the Photos from our past reunions and get togethers. Our Yearbook is also available via this site.