In Memory
William Sibert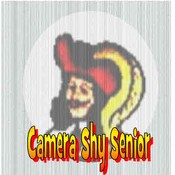 By Allison Klein
Washington Post Staff Writer
Thursday, February 2, 2006; Page B09
Three decades after he stole nearly $1 million from the federal government, and eight years after he beat his mother to death, William Sibert stood on a train track in Laurel last week, facing the CSX freight train head-on as it barreled toward him.
Sibert was 58 years old. He had been let out of jail 20 days earlier.
It was a dramatic end to the life of a splashy and sometimes violent career criminal, a man who spent lavishly, tipping a babysitter $1,000 and handing out embezzled money to his friends for luxury cars, earning the nickname Robin Hood.
"He was an attention-getter," said his former wife, Eva DaSilva, who was married to him when he embezzled the money. "He always wanted to be in the spotlight."
Sibert beat to death his 76-year-old mother, Leone Frame Sibert, in 1998 in the basement of her Fort Washington home. He later told DaSilva that when he was hitting his mother, he saw demons. He was sentenced to 10 years in prison and was freed last month on early release.
In earlier years, Sibert was known for wearing double-knit leisure suits and shoes that were always shined. He was a GS-5 financial assistant at the U.S. Department of Transportation, being paid $10,000 a year, when he began embezzling money in 1977.
He was in a position to release grant funds for subway systems and began making out vouchers to himself. An inattentive supervisor signed off on them.
Authorities said Sibert stole and spent $900,000 in two months during a spectacular spree. He also grew a moustache and got tinted eyeglasses and a new hairstyle.
If friends could not decide what type of car they wanted as a gift, he said at the time, he would just choose for them.
"He was always the type of person who felt like he had to buy friends," DaSilva said.
He was trailed by federal agents and caught in August 1977 as he got off an airplane in Las Vegas with seven friends and $59,000 in a brown paper bag.
Shortly after his arrest, he told The Washington Post, "If you're going to go on something like that, there's only one way -- all out."
He said the bureaucracy was inept in putting so much trust in him, sloppy in its handling of billions of dollars and "stupid" in the way it has attempted to recover property he bought with the stolen funds.
"I don't feel like I've done a crime against the government," Sibert said at the time. "The government's screwed so many people in so many ways that I don't feel I've hurt my government."
One of his legacies was forcing the federal government into brief ownership of a topless go-go club a block from FBI headquarters after it was confiscated from him.
DaSilva worked with him at the Department of Transportation when he was stealing the money. After his arrest, she said, her supervisor suggested to her that she leave her job.
Sibert served 6 1/2 years in prison for the embezzlement. DaSilva said they'd frequently exchange letters when he was there, and he'd often ask about their son, William Sibert, now 28.
"It was like he was out of town on a business trip," she said.
After he was released in 1983, he worked several years as a courier and a clerk in gas stations. He and his mother were "joined at the hip" and had a "love-hate" relationship, DaSilva said. In 1998, he was sent to jail for her murder.
He had been out several days, living in a homeless shelter, when he walked to the train tracks, DaSilva said. The Prince George's homicide detective assigned to the case called DaSilva yesterday and said the train's conductor and four witnesses on the train saw him face the tracks and look directly at the train, she said.
Police say the death was a suicide.
DaSilva, who has remarried but stayed in touch with Sibert through the years, said he had been depressed in recent weeks. She said that despite everything he's put her through, she still has a strong fondness for him.
"Don't write anything bad about him," she said.
Staff researcher Madonna Lebling contributed to this report.